This was a cover illustrating a feature on Direct Mail marketing working better than email. The Art Director wanted the frantic email sales people to be in monochrome and the Direct Mail lady in nice bright colours. A really interesting idea to combine both colour and monochrome and I think it makes an effective and striking image.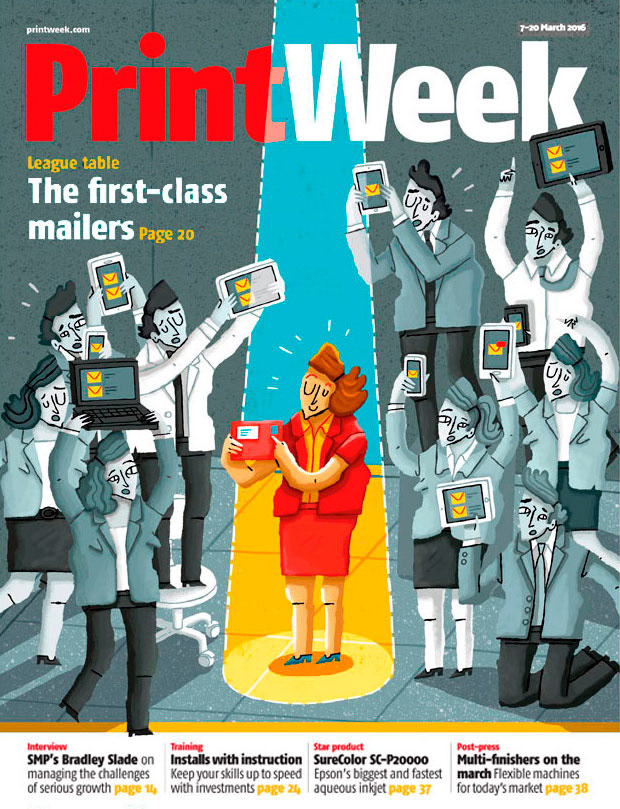 The initial rough for the cover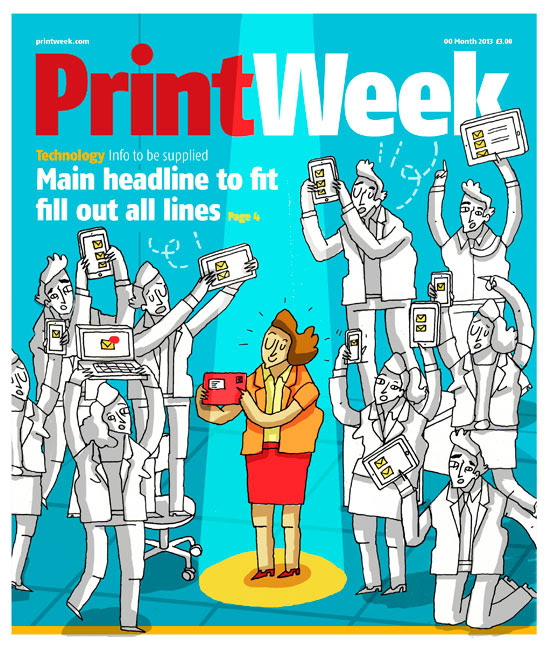 Print Week asked me to illustrate one of their September 2015 issues about invoicing and accounting systems in print companies. They had a strong idea in mind of showing a 'money-go-round' and this was my interpretation of that fun idea!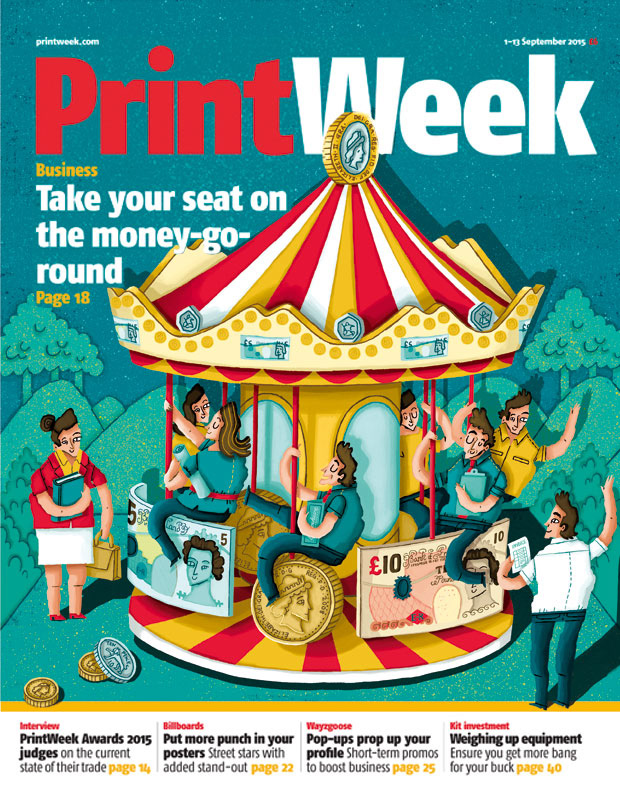 One of the initial roughs for the money-go-round cover
This was for a cover of Print Week magazine in November 2014 for a feature on the importance of exporting to people in the print industry here in the UK. I presented a few options showing foreign travel and the client picked this one showing the story of a British guy's journey around the world showing his samples!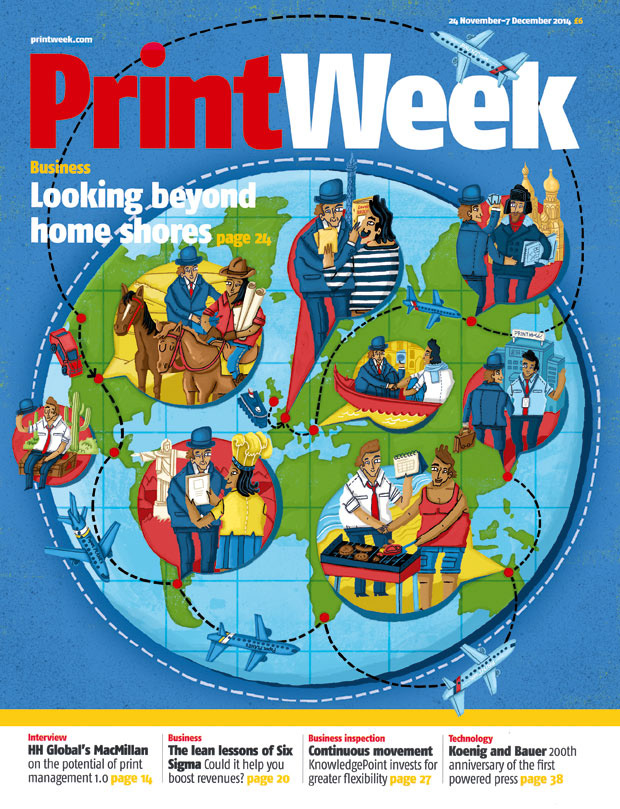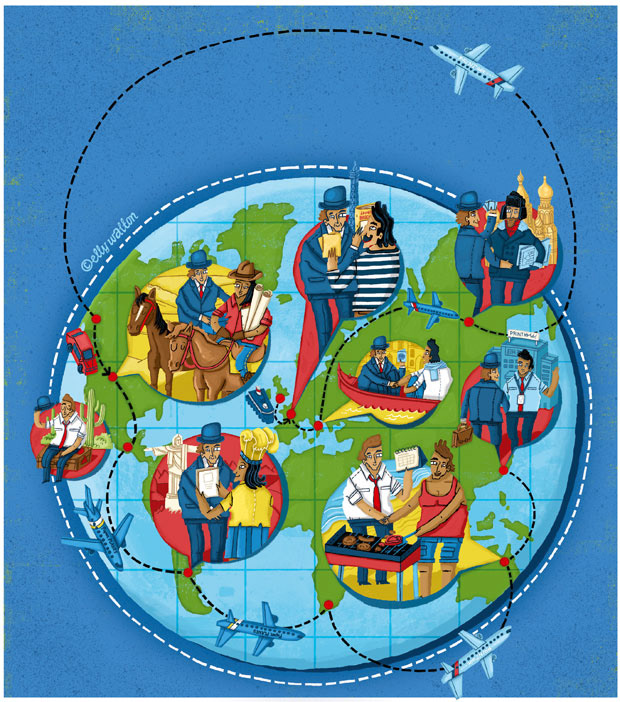 Below are some of the rough sketches I showed the client