The Little Chimp Society (www.thelittlechimpsociety.com) run a project every year or so to send in artwork on an envelope that is curated into a book and exhibition called "Mail Me Art" (www.mailmeart.com). This time around, the exhibition's theme is "Open All Hours".
My response to this idea is a colourful typographic piece with lots of different clocks in. The final piece has been produced using acrylic paint on card.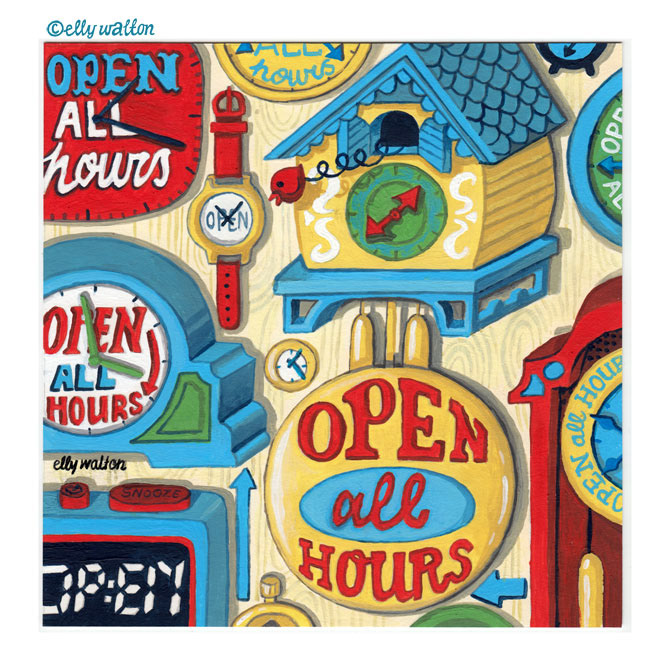 This is the final painted artwork, acrylic on card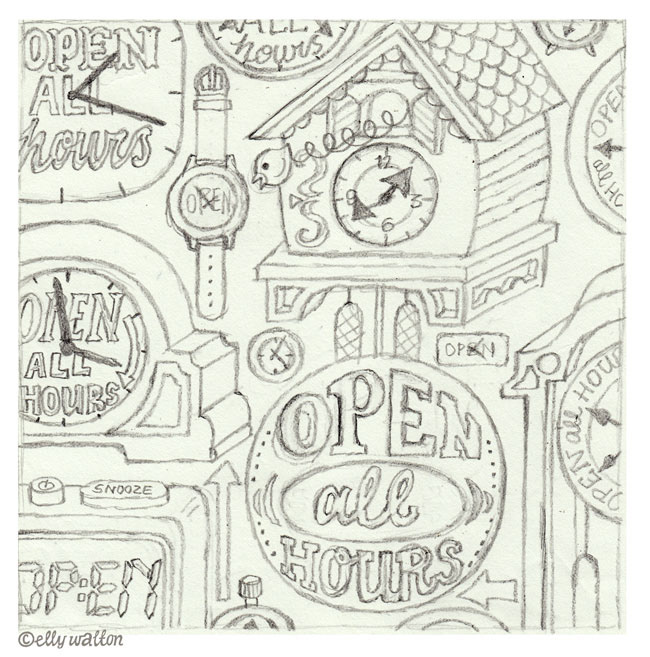 The original sketch for the image
I coloured my original sketch to give me a mock-up to work from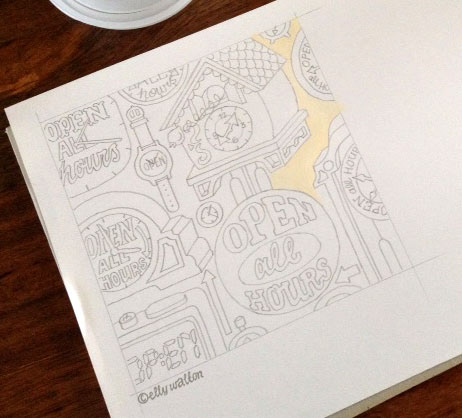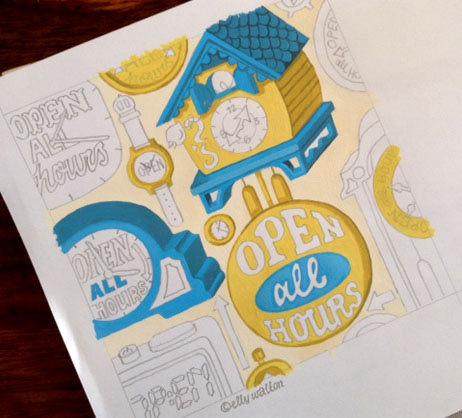 Part-way through with some of the colours in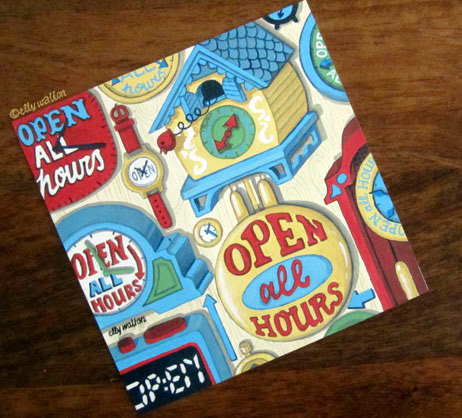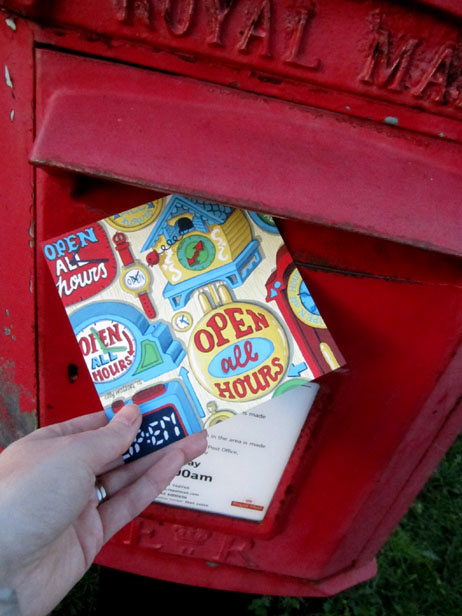 Being posted off to the LCS Headquarters!